Barenia Faubourg
It's not often that Hermes treats us to a new leather so we're thrilled to see that they have refreshed the much loved Barenia and launched it as Barenia Faubourg for this Autumn and Winter – and hopefully beyond.
Barenia Faubourg still carries the delicious smell of the original Barenia, and Hermes assure us that it will develop the same patina as before, thank goodness.  The main difference is that the leather has more of a grain to it and looks similar to Togo and Taurillon Clemence – the scratch resistant properties of Barenia are said to have been retained too so as far as we can see there's no reason not to love Barenia Faubourg!
Lilac Blue London have a 35cm Birkin in Fauve Barenia Faubourg with Palladium Hardware – don't miss the chance to be one of the first with this lovely new leather!
IMAGE COURTESY OF 1ST DIBS
Handbags As An Investment
Tweets
You can't go wrong with a classic Black Kelly 35 with Gold Hardware - one of the chicest bags around. ow.ly/JjlB30im1pv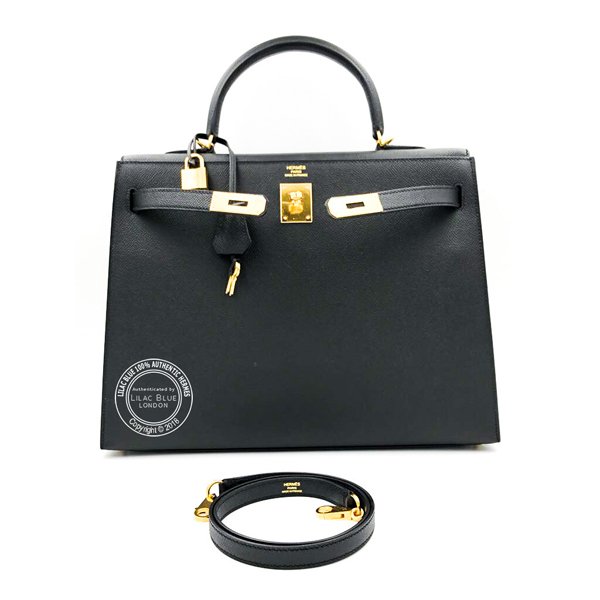 Stand out from the crowd with this sophisticated Special Order Kelly 32 in Bleu Saphir and Bleu Paradis with Palladium Hardware. ow.ly/hOpm30im0ZU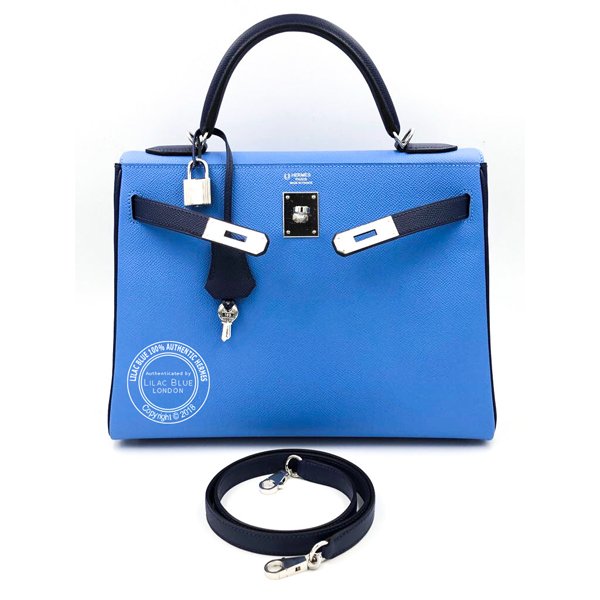 Hermes' new season green is this fabulous Vert Vertigo - bright, cheerful and perfect for Spring. 30cm Birkin in Epsom Leather with Palladium Hardware. ow.ly/jmed30im09N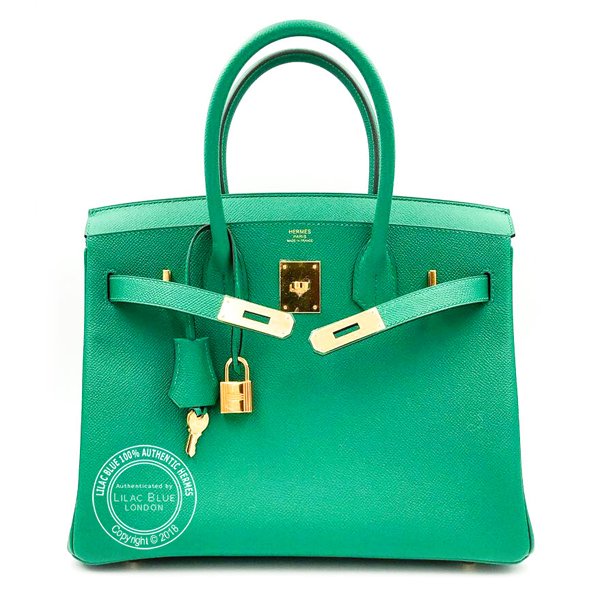 Facebook
Unable to display Facebook posts.
Show error
Error: Unsupported get request. Object with ID 'hermes.lilacblue' does not exist, cannot be loaded due to missing permissions, or does not support this operation. Please read the Graph API documentation at https://developers.facebook.com/docs/graph-api
Type: GraphMethodException
Code: 100
Subcode: 33
Please refer to our
Error Message Reference
.